Since the first Vatel school opened in Paris in 1981, Vatel Group has progressively expanded in France, before tackling the world, becoming the 1st Worldwide Business School Group in Hospitality and Tourism Management.
By exporting its know-how, Vatel conveys the French art of hospitality with a unique educational curriculum, shared by all its schools. Whatever campus they are studying on, its 7,000 students trained each year thus take the same courses: the right balance between theoretical courses and learning by experience in their practical application weeks and mandatory internships.
Bachelor and then MBA students thus share the same knowledge, know-how and people-oriented skills: only the culture of the country in which they are studying, and their various internships differ in building profiles which will better match one of the multiple careers in the international hospitality industry.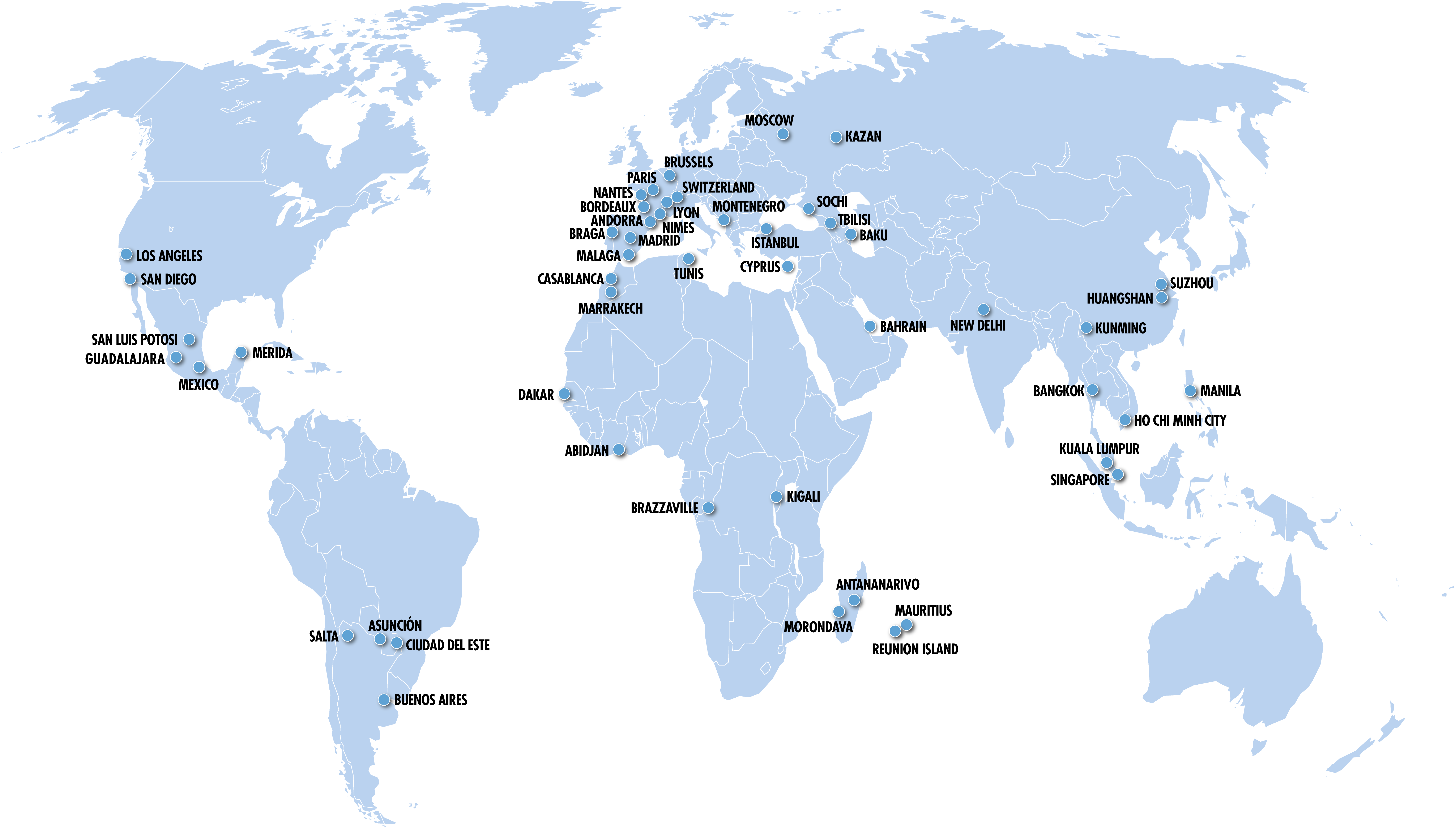 In Europe, in Asia, in Africa and in the Americas, the universities, hospitality professionals and partner entrepreneurs with whom Vatel has founded these schools certainly didn't make any mistakes here: the Vatel model, the only one of its kind, is a priceless opportunity towards a successful professional life.
Our chronology in a nutshell
1981: The first Vatel school opens in Paris
1984, 1989, 1994: The Group expands throughout France and opens schools in Lyon, Nimes and Bordeaux
2002: Vatel begins to open schools outside of France: the Group expands into Asia (Vatel Bangkok), in South America (Vatel Mexico) and in Africa (Vatel Tunis).
October 2018: Now Vatel Group has 50 campuses spread throughout the world, with:
- 3 new campuses in Mexico: Vatel Merida, Vatel Guadalajara and Vatel San Luis Potosi
- A 2nd campus in Spain: Vatel Malaga
- A 2nd campus in Paraguay: Vatel Ciudad del Este