"When I went to Vatel Nimes to study in France, it was with the idea to go back to China, where I was born, for my career, as there are so many opportunities there."
A 2008 alumnus, Chloe Wu started off by working as the events manager at the Grand Mercure Hongqiao Shanghai, then the sales and marketing department head of the Lan Hai International Golf Club. She noticed that being fluent in several languages and having been educated at Vatel in France opens many doors in the Chinese hospitality industry.
In 2014 she was contacted by a headhunter to work for Merrill Gardens, a US residence brand for the elderly. She has played the role as Marketing and sales director of Merrill Gardens-Great China for four years. An unconventional choice? Yes and no... Her career path illustrates the way that Vatel training opens the field of possibilities.
"Between serving the elderly and the hospitality industry, there's one point in common, and that's service. What I learned at Vatel - serving clients with care and consideration - helps me when serving our seniors. As our community of seniors is made up of older people who are acutely sensitive, day-to-day details are what they notice. And I really believe thoughtful details make something different."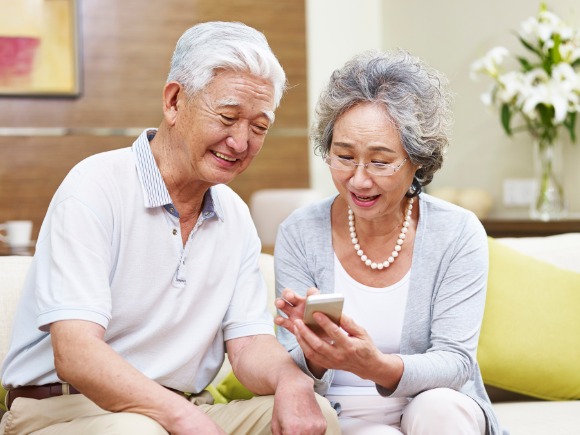 She adds that the living of Chinese senior citizens is developing a lot and more sophisticated, just like hotel standards in her country. "People pay more attention to well-being and personalization, in the entire service chain: being able to tour the facility before moving in, easy access to all parts of the building and grounds, a warm welcome, being able to quickly have first aid and medical services and being able to pay by many means. To choose the residence in which they'll be living, clients must feel that they're important. Then we cultivate our relationship with our residents so that they'll become our ambassadors," adds Chloe.
This young director has not lost contact with Vatel: thanks to the network of Vateliens, as well as groups on social networks, she can stay in touch with them.
"Why did I decide to study hotel management? And why I chose to work in a hotel first? It was to prove that I CAN do it. But then I transferred to another domain, which supports my point of view that I can do BETTER and BETTER!" she concludes harmoniously.
Photo © imtmphoto / iStock
Portrait: all rights reserved